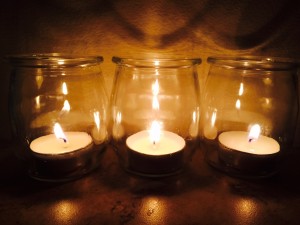 These days, it seems as though if you ask anyone 'How are things going? How was your day? Or weekend?', more than likely, they respond with "Busy". And when I say anyone, I mean anyone… like you're retired grandmother, elementary-aged niece, or enlightened friend. 'Busy' has become the new normal way of living in modern society.
Thus, there is no shortage of articles, books, blogs, magazines, and courses highlighting the fact that many of us would benefit greatly from slowing down, saying no more often, and carving out daily quality 'me time'.
And, I agree. Personally, we have very busy (sometimes jam packed..) days, and it is essential to commit to making time to slow down & relax during the day, every day. This can be difficult. Society (and our mind) tells us that it is not productive, meaningful, or dutiful to make time for ourselves. But even if you can manage taking 5 minutes to relax, in whichever way works for you, can benefit your physical, mental emotional & spiritual self. You may even find that it feels so good to get into this relaxed state that you want to take an extra few minutes to enjoy feeling your body and mind reset.
Doing this can actually make you more productive, clear-minded, and energized.
It's kind of like if you perform sustained exercise for a long time (such as running, swimming, or cycling), you may find yourself getting tired at some point in your journey, and you could just trudge through it, without stopping, to get it done, or you could stop to catch your breath. When you get started again, you may find that you feel refreshed & recharged to finish your exercise.
We wanted to share a few ways to invite relaxation into your day or night by taking a 'spa' bath. This can be done by taking a few key ingredients used in spa treatments and bringing them into your bathroom. You may even find that you have all of these ingredients in your home already!
1. Hot Detoxing Bath
Draw a deep hot bath & while the water is running, add:
4 cups epsom salt

1 cup sea salt

1/2 cup baking soda

30 drops of lavender oil (optional)
Light a candle or two, hop in the bath, lay back, and enjoy!
You may notice that you feel a little boyant from all of the salt. The epsom salts help relax your muscles, and the sea salt and baking soda make your skin feel soft and smooth. And if you're using lavender oil, that is helpful, of course, for relaxation. 
For a thoughtful gift idea, add all of these ingredients (minus the water) into a large bowl, mix together well and scoop into two 1 Litre glass jars. Decorate the bottle with some colourful twine and a homemade gift tag, and mix in dried lavender flower 'petals' if you have them  – and you have a gift that will be greatly appreciated by whomever you gift it to. (This is #24 on our article 50 Ways to Use Lavender)
2. At-Home Sauna Treatment
Sweating is one of the ways that we detox estrogens, pesticides and other persistent organic pollutants (POPs) from our bodies. The key is to make sure that you rinse off after a good sweat in order to prevent reabsorption of these toxins through the skin. Taking a shower, bath, and rinsing with a wet cloth are effective ways to do so.
One way to create sauna-like sweating at home is by drinking a hot cup of tea while soaking in a hot bath. Combining these two therapies warms the internal temperature to induce sweating and detoxification.
3. Contrast Hydrotherapy in the Shower
Contrast hydrotherapy is also one of the few ways to move the lymphatic fluids, along with exercise (ie. jumping, walking), massage, and dry brushing. Admittedly, contrast hydrotherapy is not the most relaxing therapy but it sure is rejuvenating! Have you ever done a Polar Bear Dip (traditionally done on New Year's Day)? That is the ultimate contrast hydrotherapy! It is believed to stimulate the immune system, metabolism, and overall vital force.
And, although you may need to build up courage to actually do contrast hydro, you won't regret it when you do!
But you don't need a hole cut into a frozen lake to get the benefits of hydrotherapy. A few ways to do this at home are: to take your regular warm-hot shower and then turn the water to full on cold for 10 seconds (don't forget to breathe!) before you shut off the shower. You can build up to 1 minute of cold, over time. 
The key is to let the body's vital force warm you up after being exposed to the cold. You'll experience this as you 'pink up', and you'll be surprised by how warm you feel a few seconds after you've been doused in cold.
Alternatively, if you have a removeable shower head, you can place the shower head over an area of the body (thyroid, adrenals, intestines, or an injured muscle) and alternate between a blast of warm-hot water for 10 seconds to a blast of cold water for 10 seconds for 2-3 rounds of each. Be sure to always end on cold.