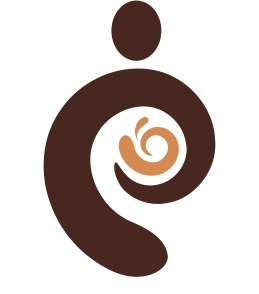 Ensuring that a woman is well-nourished after she's had the baby is just as important as it was during pregnancy, and sometimes even more so! The few days after a woman gives birth is when milk supply is being established and is often so busy for the New Mom as she's getting to know the baby and his/her rhythms. Having help during this time is essential, especially when it comes to having household chores done for her like cleaning and cooking. If you're a friend, relative or partner wondering how you can best support the New Mom, cooking her a meal, serving her a snack, making her tea, or filling up her water glass are often very appreciated. You can browse our recipe section for some ideas for nutritious meals, such are our Rice & Beans, Red Lentil Dahl, Warm breakfast cereal,  Warming rooibos chai tea, Maple-kissed sesame seed cookies, and the delicious Blueberry Green Smoothie… and stay tuned for Oatmeal Lactation Cookie Bar recipe 🙂
As a guideline, here is a list of foods that are nourishing for the New Mom:
*choosing organic nuts, seeds, grains (especially rice), veggies & fruits (especially the 'Dirty Dozen') as much as possible would be ideal!
oats, especially steel cut oats 

whole grain brown rice, quinoa, millet, and amaranth

organic, free-range chicken

free range or organic eggs

wild sockeye or pacific salmon

lentils, beans (think hearty soups, casseroles, veggie chili, one-pot-wonders, hummus)

sesame seeds (high in calcium!) and tahini (sesame seed paste)

raw nuts and seeds (like walnuts, almonds, hemp seeds, and flax seeds)

nut and seed butters

healthy oils (olive oil, avocado oil)

root veggies such as yams, squash, sweet potato, and carrots

fresh fruit such as apple or pear (add a nut butter or handful of nuts for added nutrition)

organic berries, especially blueberries

lots of dark green leafy veggies

lots of fresh purified water

warming herbs and spices like cinnamon, ginger, cloves, and cardamom

nutrient teas (my favourite was a mixture of nettle, raspberry leaf, and fennel seeds to enrich milk supply and contract the uterus)

herbal teas like rooibos, ginger, chamomile, and echinacea
And because of baby's sensitive tummy during this tender time, foods to limit or avoid during the postpartum period are:
caffeine

alcohol

dairy products

wheat and gluten

citrus fruits, especially fruit juice

lots of cruciferous veggies (brussel sprouts, cabbage, broccoli)

raw garlic and onions

spicy foods

nightshade vegetables – eggplant, tomatoes, potatoes & peppers 

chocolate …too much chocolate, that is 🙂 

iron supplements (check your multi-vitamins for iron as well)

herbal teas like peppermint, sage, and parsley (which may decrease milk supply)

any foods that are known sensitivities for you
This is a very special time in a New Mom's life, and helping her out in the ways that you know how is a little effort that goes a long way.