Is there a way to make healthy choices affordable?  It troubles me as a naturopathic doctor when I hear from one of my patients that they have spent hard-earned money on a supplement that is not even indicated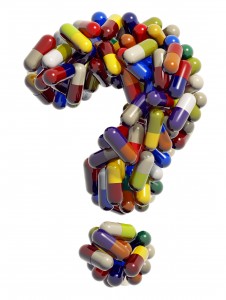 for them. Or, the supplement is a good fit for them, but they are taking it in a way that just ends up becoming expensive urine. Or even worse, the supplement is causing them more harm than good.
What I am about to describe is a smarter way to take supplements. One which combines the knowledge of textbooks and evidence based natural medicine, but also does not forget about individualized medicine and the inherent wisdom of nature. Mother nature existed long before supplements and clinical trials. Nature is very smart in that it packages all the nutrients, vitamins, and minerals together with their necessary cofactors and enzymes to insure optimal absorption and utilization in the body. This is what you would normally get when you eat nutritious and wholesome food in it's most natural state. So why are so many people in Canada showing underlying nutrient deficiencies?
There are many reasons, but that is too extensive of a discussion for this article. In short, over the last century, humans have experienced the largest diet change in history – for convenience, people no longer grow there own food and instead have adopted the Standard American Diet (SAD diet) consisting of foods that are mass produced from deficient soil and foods that are overly processed and refined. The nutrient composition in the same fruits and vegetables found in grocery stores today is an average of 15% lower compared to 50 years ago (here). This would mean that we should be eating 15% more fruits and vegetable in order to reach the same amounts of nutrients. But instead of increasing our vegetables, North Americans are consuming two-thirds (2/3) of their calories from depleted, man-made sources such as refined sugars, added fats and oils, white flour, white rice, and distilled liquor (here).
In addition, 68% of the conventionally grown produce in the grocery store is now found to have at least one pesticide (here), with bell peppers found to have 88 different pesticide residues (here). These extra toxins require additional nutrients to be detoxified and removed from the body. Therefore, all this has led to a nutritionally incomplete diet with widespread underlying nutritional deficiencies. This is a possible reason to consider supplementation to help correct and prevent the deficiencies' effects on the body. However, the problem with supplements is that many are isolated compounds and have lost the optimal packaging as nature intended.
Therefore, before I take any supplement I always ask myself:
How would I normally find this nutrient in nature ?
How can I mimic nature to increase the products absorption and effectiveness by the body ?
What is the most effective dose for me ?
Which nutrient do you want tips about first?