Everybody's Favorite Chewy Oatmeal Raisin Cookie Recipe (AKA the best recipe out there!) - not gluten or dairy free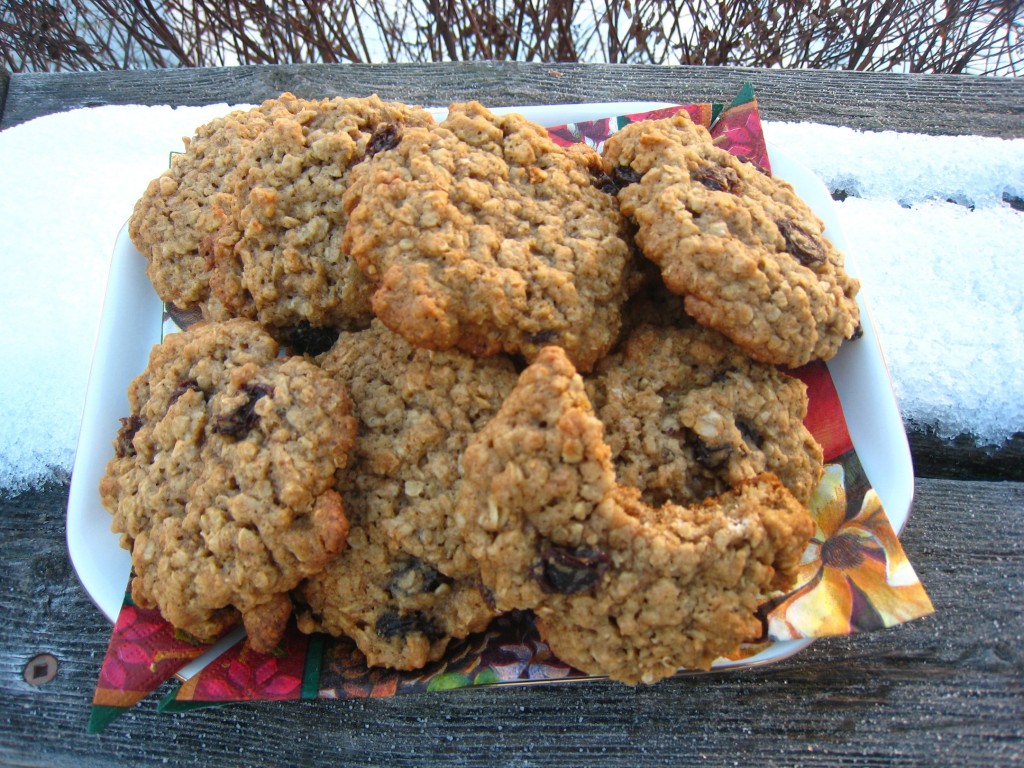 1 cup raisins (soaked for at least 20 mins)
1½ cups all-purpose flour (white or whole wheat)
1 teaspoon baking soda
1 teaspoon ground cinnamon
¼ tsp each nutmeg & all spice
½ teaspoon salt
¾ cup butter, softened
1 cup brown sugar, packed
½ cup white sugar
2 eggs
1 teaspoon vanilla extract
2¾ cups quick rolled oats
Preheat oven to 375 degrees F (190 degrees C).
Soak raisins in warm water & a few drops of vanilla extract for at least 20 mins.
Mix together flour, baking soda, cinnamon, nutmeg, allspice and salt. Stir well.
In a large bowl, cream together butter, brown and white sugar until smooth.
Beat eggs and vanilla into butter & sugar mixture until fluffy.
Gradually beat flour mixture into butter mixture.
Drain raisins.
Stir in raisins and oats.
Scoop up a generous tablespoonful of dough into a round tablespoon measure, and drop onto a cookie sheet lined with a silicone baking mat or parchment paper. Flatten slightly.
Bake for 6-8 mins, until bottoms are browned (*cookies will still look raw on top, but not wet – this is key for a chewy cookie!). Timing will depend on your oven's temperament.
Remove from sheet to wire rack. Cool completely before serving.
Recipe by
Naturopathic By Nature
at http://naturopathicbynature.com/my-favorite-oatmeal-raisin-cookie-recipe-ie-the-best-recipe-out-there/