Brown Rice Crepes (gluten-free, dairy-free)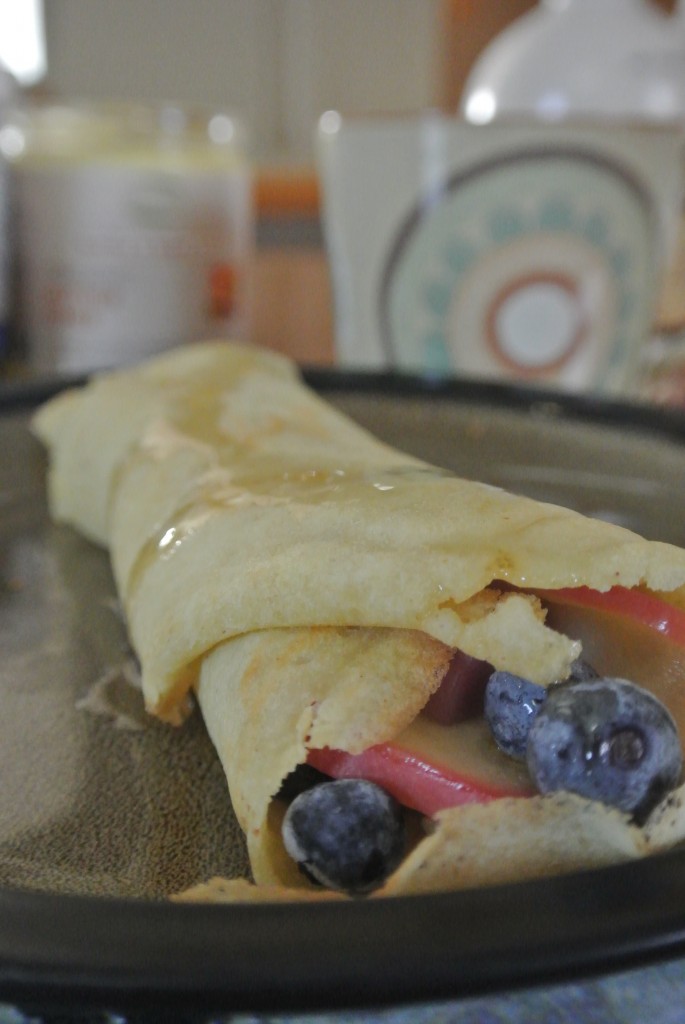 1 cup brown rice flour
2 tsp baking powder
¼ tsp sea salt
2 eggs
2 Tbsp maple syrup
1½ cup to 2 cup original or vanilla almond milk or other 'mylk' alternative (I find 2 cups is perfect, but less will give you a thicker more 'pancakey' crepe)
ghee, butter, or coconut oil for frying
In a small bowl mix together dry ingredients and set aside.
In a large bowl whisk together the egg and maple syrup. Add dry ingredients and stir until all flour is integrated.
Gradually whisk in all of the mylk into the batter until there are no clumps.
Set batter aside for 10-15 mins (during this time, I like to prep the fillings that I'll be using)
Heat a 10'' frying pan or skillet on medium heat. Add a small pad of oil to evenly coat the pan.
Add ⅓ cup batter into the pan and swirl the pan around to distribute the batter evenly over the pan.
Cook for 1-2 minutes until the edges of the batter turns a golden brown colour. Use a wide, flat spatula to gently flip the crepe and allow to cook for another minute.
When done cooking, place crepe on a large plate and cover with a clean dishtowel until you're ready to serve.
Repeat adding oil to the pan before adding the batter until all of the batter is gone and you have 7-8 delicious crepes ready to be served. Enjoy!
Recipe by
Naturopathic By Nature
at http://naturopathicbynature.com/gluten-free-crepes/